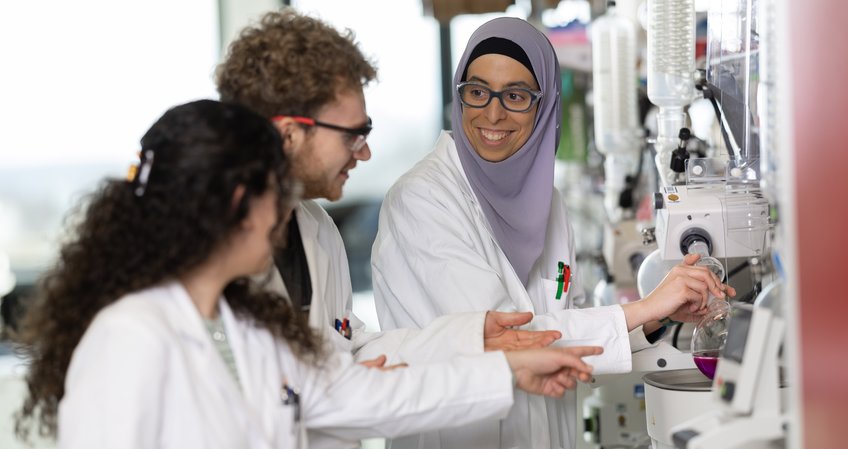 Apprenticeship
The Max-Planck-Institut für Kohlenforschung provides apprenticeships for professional training in different disciplines. Technicians for chemical and physical laboratories as well as mechanics and office management assistants are educated according to the highest standards. At present, about 30 apprentices are obtaining their professional education at the institute. The education at the institute is highly recognized and apprentices trained here are well received as employees at research organizations and industrial companies.
The following pages contain a description of several occupations. Since the training takes place primarily in German, good German language skills are a prerequisite.
Apprentice Positions:
All positions offered by the Max-Planck-Institut für Kohlenforschung are subject to the following conditions: The Institute is interested in increasing the proportion of female coworkers in areas in which they are underrepresented. We strive at employing a larger number of disabled co-workers. Therefore, applications of disabled persons are encouraged.