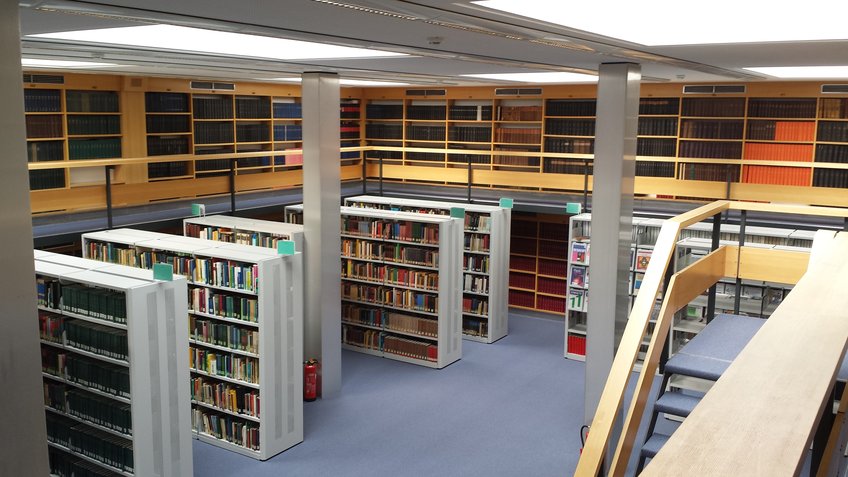 Library
Our Library, founded in 1912, serves the five chemical departments by purchasing, collecting and archiving books and journals with a focus on chemical catalysis, theoretical chemistry, polymer and carbon chemistry and materials science.
17,000+ books and monographs and 630 dissertations provide an overview of our research areas. Our holdings contain a large collection of recent, as well as many older print-journals. We subscribe to over 170 academic journals, which are electronically catalogued and linked with their digital equivalents.
The library primarily serves to supply literature to scientists working at the institute, but is also open to all external scholars working in the Institutes' areas of research.
Service:
Consulting Service
Our consulting service is the first point of contact for help and support regarding our library services.
Opening hours:
For employees: any time
For external visitors:
Mo – Fr 8:00 to 12:00 am
Contact:
Alice Lehmann
Tel.: +49 208/306-2041
Fax +49 208 306-2980