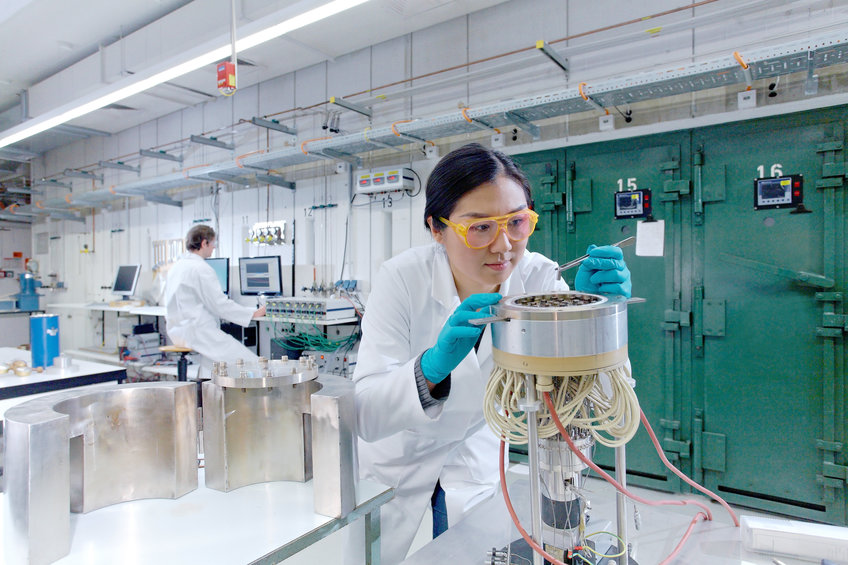 Research at the Max-Planck-Institut für Kohlenforschung
The Max-Planck-Institut für Kohlenforschung has been conducting basic chemical research for over 100 years. Following its foundation in 1914, numerous chemical discoveries of historical significance have been made at the institute. The major achievement of the early years of coal research was the invention of the Fischer-Tropsch process by Franz Fischer and his co-workers, which allows mineral coal to be transformed into transportable fuels, such as gasoline or diesel oil.
After the appointment of Karl Ziegler as director of the institute in 1943, research efforts were primarily directed towards organometallic chemistry. Among the numerous important developments, the polymerization of ethylene or propylene via "Ziegler-Natta catalysis" stands out and was rewarded with the Nobel prize to Karl Ziegler in 1963. Another milestone was the cyclooligomerization of 1,3-butadiene to carbocycles by Günther Wilke (Ziegler's successor) and his co-workers.
Today, the institute consists of five scientific departments, each headed by a director. About 370 students and employees from all over the world are dedicated to basic chemical research with a focus on catalysis. They are supported by service groups that provide state-of-the-art analytics, IT and technology.
Here you can find some more detailed information: