Jonas Börgel from Ritter Group is finalist for the 2019 Reaxys PhD Prize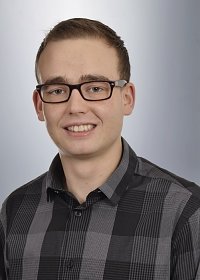 Jonas Börgel, who works in the Ritter Group at the Max-Planck-Insitut für Kohlenforschung, is one of the 45 finalists for the 2019 Reaxys PhD Prize. The team of Reaxys received more than 360 valid submissions from ambitious chemistry researchers from all over the world , and the quality of submissions was extremely high.

The representative paper of Jonas Börgel is entitled: "Late-Stage Aromatic C-H Oxygenation" in Journal of the American Chemical Society

Tobias Ritter is very proud of his PhD-student. All finalists are invited to the Reaxys PhD Prize Symposium, which will take place in Amsterdam on October 3 and 4. The Symposium is a great opportunity for students to meet their fellow Prize Finalists, the members of the Reaxys Advisory Board and showcase their research during a poster presentation session.