Federal President Frank-Walter Steinmeier appoints Professor Ferdi Schüth to the Science Council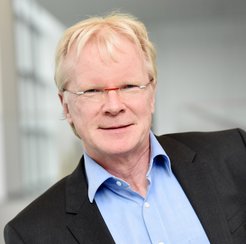 Another great honor and important task awaits Professor Ferdi Schüth of the Max-Planck-Institut für Kohlenforschung: Federal President Frank-Walter Steinmeier has appointed the researcher to Germany's most important advisory board for science policy, the Science Council. From 1st of February 2022 on Ferdi Schüth will be one of the 32 council members, elected for 3 years to advise the government in scientific questions. The membership of the board is as same diverse as the issues it has to work on: 23 scientists and 8 members from society at large with different backgrounds evaluate pending scientific subjects. The nomination of a new scientific member is based on a joint proposal by the Deutsche Forschungsgemeinschaft, the German Rectors' Conference, the Helmholtz Association of German Research Centers, the Fraunhofer-Gesellschaft, the Max-Planck-Gesellschaft and the Leibniz Association. The Science Council is expected to provide an interdisciplinary view on the entire German science system in order to give recommendations on the development of the science system in Germany as a whole and its different elements.
Ferdi Schüth was delighted about the presidential appointment: "It is a great honor for me to be appointed to the Science Council and to support our government in its science policy." The Max-Planck-Institut für Kohlenforschung congratulates Ferdi Schüth on his new assignment.