Alois Fürstner as Editor-in-Chief of "Science of Synthesis" helps to launch a new science award for women in chemistry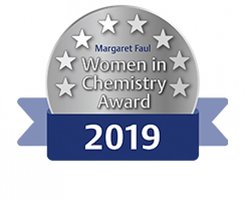 The "Dr. Magaret Faul Award for Women in Chemistry" will be presented to female researchers who have made a significant contribution to synthetic chemistry in the first 15 years of their independent careers. The prize will be awarded in recognition of the candidate's outstanding achievements in organic chemistry, broadly defined to include medicinal, biological, organometallic, or materials chemistry, and related areas.
The prize is sponsored by "Science of Synthesis" (formely: "Houben-Weyl") and Thieme Verlag, of which Dr. Margaret Faul is a member on the editorial board. Nominations for the Women in Chemistry Award can now be submitted. The award ceremony and lecture will take place for the first time at the "European Symposium on Organic Chemistry" in Vienna in July 2019.
More information can be found here: https://www.thieme.de/de/thieme-chemistry/margaret-faul-women-in-chemistry-award-134016.htm
The Website of Professor Alois Fürstner, Director of the Department of Organometallic Chemistry, can be found here.