David Milstein from the Weizmann Institute of Science will visit the Kohlenforschung as Karl Ziegler Lecturer
Public lecture of the Israelian scientist will take place on 31st of May in Mülheim
Finally, after a break of two years, a Karl Ziegler Guest Professor will visit the institute. The scientists at the Kohlenforschung are looking forward to exciting lectures by David Milstein. 
The Karl Ziegler Visiting Professorship of the Max-Planck-Institut für Kohlenforschung persigues several aims: it wants to carry Karl Zieglers name into the world, consolidate the importance of the scientific research of the Institute in the scientific word and - above all - it is meant to offer young researchers in Mülheim and surrounding universities exciting opportunities for exchange. After a two-year break due to corona, the traditional, high-profile event on the Kahlenberg finally continues this year.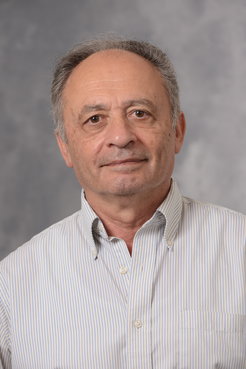 The Max-Planck-Institut für Kohlenforschung (MPI) is looking forward to a scientific highlight: End of May, Professor David Milstein from the Israeli Weizmann Institute of Science, Rehovot, who was supposed to visit the institute as guest professor already in 2020, will come to Mülheim an der Ruhr and give three exciting lectures. The 75-year-old is emeritus professor at the Department for Molecular Chemistry and Material Science at the Weizmann Institute of Science and receives the highest award of the Kohlenforschung for his outstanding achievements in organometallic chemistry and transition metal catalysis. Milsteins visit to Mülheim will take place from May 31st to June, 2nd. The lecturer will present selected highlights of his research and be available for inspiring exchange. Especially the large number of junior scientists and students at the Kohlenforschung look forward to meeting the renowned scientist and have the opportunity to discuss research topics with him – also in informal occasions.
David Milstein's public lecture will take place on Tuesday, May 31, 2022 at 4 p.m. in the Grand Lecture Hall of the MPI, entrance Lembkestraße 7. Milstein will speak about his findings from research on environmentally friendly catalytic reactions for organic synthesis and energy-related transformations. His lecture aims at a general public and will be held in English. Prior to the lecture, Ferdi Schüth will present the exceptional research of Nobel Laureate Karl Ziegler. Visitors are welcome and are asked to register by e-mail: schiffhorst@kofo.mpg.de.