Manfred Reetz receives Barluenga Lectureship of the University of Oviedo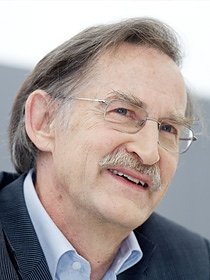 Oviedo/Mülheim. Starting with this year the Department of Organic and Inorganic Chemistry in collaboration with the Institute of Organometallic Chemistry "Enrique Moles" at the University of Oviedo will establish the "Barluenga Lectureship" in order to commemorate the scientific career of Professor José Barluenga.

Professor Manfred Reetz, director emeritus at the Max Planck Institut für Kohlenforschung and Hans Meerwein Research Professor at the Philipps-Universität Marburg will be the first to give the lecture.

José Barluenga, born in Aragon in 1940, was responsible for building up modern Organic Chemistry and organometallic Chemistry in Spain. He has a close relationship to the Max Planck Institut für Kohlenforschung: he was postdoc here from 1967 to 1970.