The Max-Planck-Institut für Kohlenforschung mourns the loss of its long-standing director Prof. Dr. Walter Thiel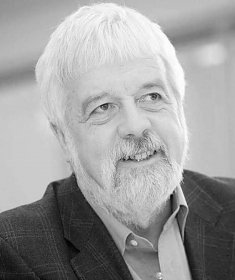 The Max-Planck-Institut für Kohlenforschung mourns the loss of its long-standing director
Prof. Dr. Walter Thiel
(07 March 1949 - 23 August 2019)
Emeritus Scientific Member of the Max-Planck-Institut für Kohlenforschung
With Walter Thiel, the scientific community loses an internationally highly respected personality. His work, which spanned more than four decades, was groundbreaking and opened up unanticipated new scientific opportunities for future generations to come. Already at an early age, he developed the highly influential MNDO method, which in the following decades redefined the role of theory in chemistry. During his time as director at the Max-Planck-Institut für Kohlenforschung (1999-2019) he made major contributions to the development of the combined quantum mechanics/molecular mechanics (QM/MM) method. The QM/MM approach made it possible for the first time to study macromolecules, such as enzymes, on the basis of quantum mechanics. With the help of this methodology, Walter Thiel solved a large number of chemically and pharmacologically relevant scientific problems. His ability to combine theory and experiment was unique and found worldwide admiration.
Walter Thiel has also earned the highest respect worldwide through his tireless support of the scientific community and served in a large number of scientific committees. Among others, he was the Chairman of the Germany Theoretical Chemistry Society (AG-TC), the Chairman of the World Association of Theoretically Oriented Chemists, and within the Max Planck Society he was a member of the Perspectives Commission and Chairman of the Advisory Computer Committee. His ability to calmly resolve disagreements in a factual and utmost fair manner was unique. Walter Thiel always strongly promoted young scientists, which is reflected in a long list of successful former students. Most recently when our institute was in need of support, Walter Thiel, in his characteristically selfless manner, took on the position as Administrative Director, although he had already formally retired.
The Max-Planck-Institut für Kohlenforschung commemorates Walter Thiel with deep gratitude, warm admiration, and friendship. Our thoughts and deepest sympathy are with his family.
Tobias Ritter
Managing Director