Work-Life-Balance
Certified Committment to Reconciliation of Family and Career
In order to achieve long-term professional success, a good work-life-balance must be maintained. Our family-friendly employment policy has received a generally recognized seal of quality. In 2006, the Max Planck Society was the first German research institution to receive the certificate of the non-profit organisation "berufundfamilie" ("career and family").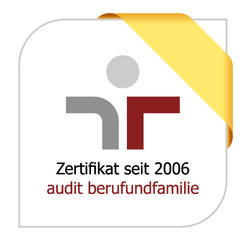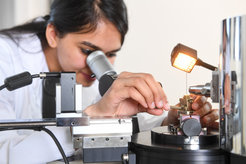 Child Care
The Max-Planck-Institut für Kohlenforschung emphasizes the promotion of equal opportunities and the compatibility of family and career. With this goal in mind, the MPI established a childcare that our co-workers can benefit from.
Since November 1st, 2019, the "KOFO-ZWERGE" offer care for nine children aged between 0 and 4 years at the Höhenweg 17 in 45470 Mulheim. The kindergarten is run by Kind & Co. and Andrea Bosserhoff is available as a contact person at the institute. Care will be offered between approximately 8.00 am until 4.00 pm.
Additional information on questions concerning childcare can be found on the homepage of the city of Mülheim.
Furthermore, the Max Planck Society offers funding for childcare costs for young scientists. Information on this can be found in the brochure "Offers for Childcare for Young Children".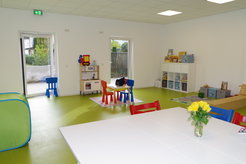 Health Management
The Occupational Health Management (Betriebliches Gesundheitsmanagement, BGM) at the Institute offers possibilities and develops ideas to take care of the team's physical and mental health both during working hours and free time. It is closely related to the central occupational safety department.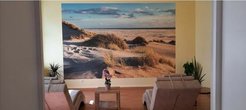 Among other things, it organizes occupational health checkups and vaccination campaigns. On request, ergonomic workplace advice can be provided.
In the old director's villa, BGM rooms were set up where employees can find sports and recreation. Loungers are available for breaks and sports materials can be used for exercise activities. Changing rooms and lockers round off the facilities.
Free Immediate Counselling Services for Employees
The Max-Planck-Institut für Kohlenforschung offers a service in cooperation with the pme Familienservice in order to provide all employees and managers with professional, external and anonymous advice in any professional and/or private crisis. In the so-called EMAP (Employee and Manager Assistance Program), a solution strategy for specific challenges will be developed in process between the caller and the professional help from the pme Familienservice. The advice is free of charge for all employees of the institute and also is available in several languages.