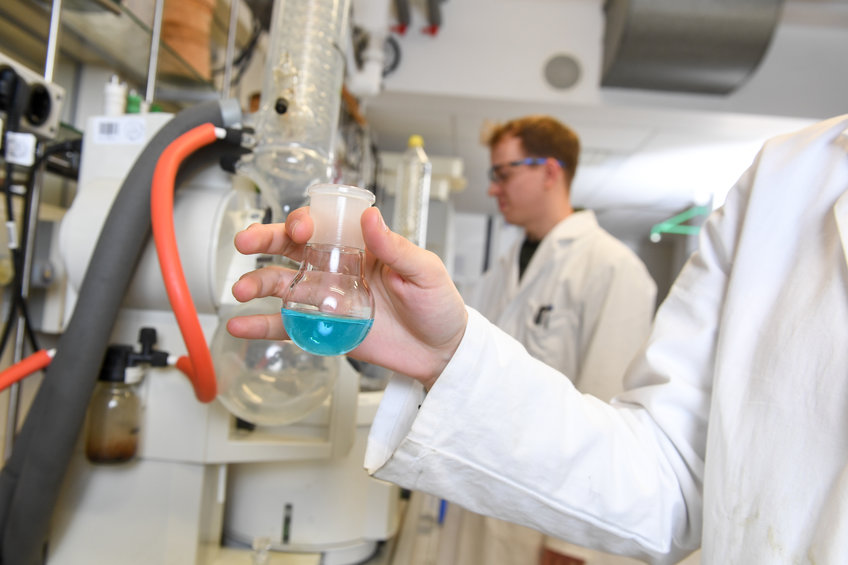 Internships
Are you interested in completing an internship in our research laboratories or workshops? Find out how to apply here
The institute offers internships in the professional fields of chemical laboratory technician, physics laboratory assistant, and industrial mechanic / plant mechanic. However, internships are also possible in the IT department or in the glassblowing department. The internships take place in the individual work groups under individual supervision.
Pupils must submit a written application for their internship or for voluntary internships during the holidays. The application must include a cover letter and a copy of the most recent certificate and should only be submitted in digital form. A photograph is desired. Please send in your application as early as possible, but no later than six months before you plan to start your internship.
Contact person for internships at the institute is Laila Sahraoui (sahraoui@kofo.mpg.de).