Information for international applicants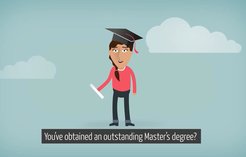 The Max Planck Society is one of the leading research organizations, with over 85 institutes worldwide. However, our underlying application processes vary depending on the presence of one of our graduate schools.
Here is a short but fun movie that explains our structure and places to go for help and information:
The broschure "Living and Working in Germany", released by the Max Planck Society will give you information of what to do in preparation for your departure for Germany and what formalities have to be dealt with shortly after your arrival.